Prima cursă The Color Run din România va avea loc pe 26 aprilie în Parcul Tineretului din Bucureşti. Cunoscută drept "The Happiest 5k on the Planet", ea este axată mai puțin pe timpii de alergare și mai mult pe distracția nebună. The Color Run™ este o cursă necronometrată de 5 kilometri, în cadrul căreia mii de participanți sunt vopsiți din cap până-n picioare în diverse culori, la finalul fiecărui kilometru parcurs.
Distracţia continuă şi după încheierea cursei, cu un uriaş festival unde se va folosi din nou pudră colorată din belşug, pentru o explozie de fericire şi experienţe memorabile, fără a mai pune la socoteală milioanele de combinaţii de culori intense.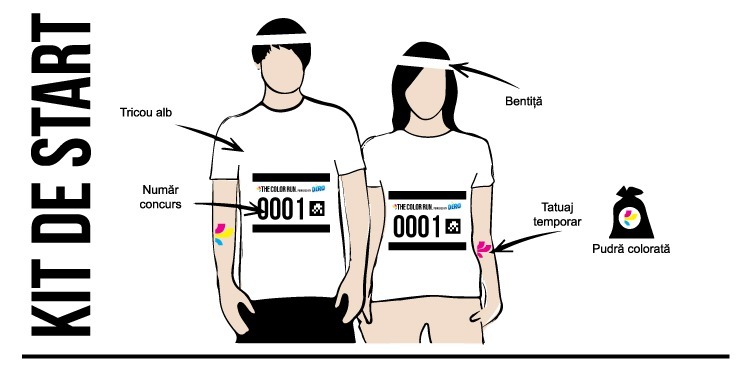 Ai doar două reguli, uşor de urmat:
– Începe cursa în haine albe.
– Treci linia de sosire scăldat în culori.

Programul din ziua cursei îl găsiţi aici, iar dacă nu aveţi timp să ajungeţi la cursa din Bucureşti aveţi deja ocazia să vă înscrieţi la următorul eveniment The color Run din Cluj pe 12 iulie.
Evenimentul din Bucureşti are şi o componentă socială, susţinând cu o parte din fondurile evenenimentului Scoala de Valori. În plus dacă participi poţi să devii fundraiser pentru proiectul GROW prin platforma Galantom.
Detalii pe: http://sdv.galantom.ro/event-projects/view?id=33
Un weekend colorat să aveţi!