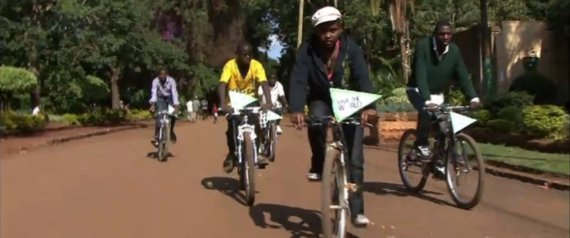 Un grup de adolescenti au creat un videoclip muzical pentru competitia "1 Minute To Save The World" despre mersul pe bicicleta. Clipul este creat de Wafalme, un grup de tineri din Kenia cu varstele intre 9 si 23 de ani care comunica mesaje despre protectia mediului prin Hip Hop.
Ei sunt cunoscutii si pentru clipul "Trash is Cash"
In acest clip tinerii incearca sa impulsioneze mersul pe bicicleta si sa expuna beneficiile atat pentru noi cat si pentru mediu.
Clipul a castigat premiul "Youth vision" in valoare de 8000$.